Vivianne Silk Jumpsuit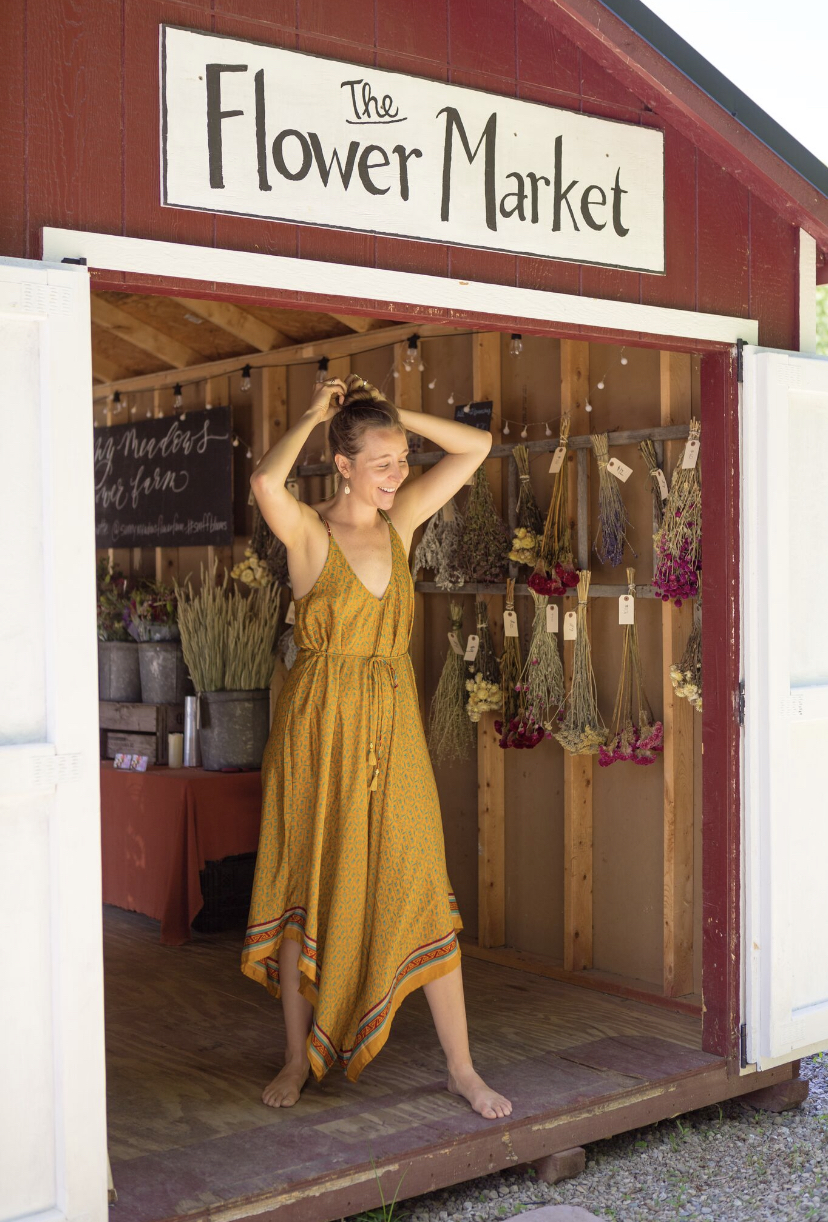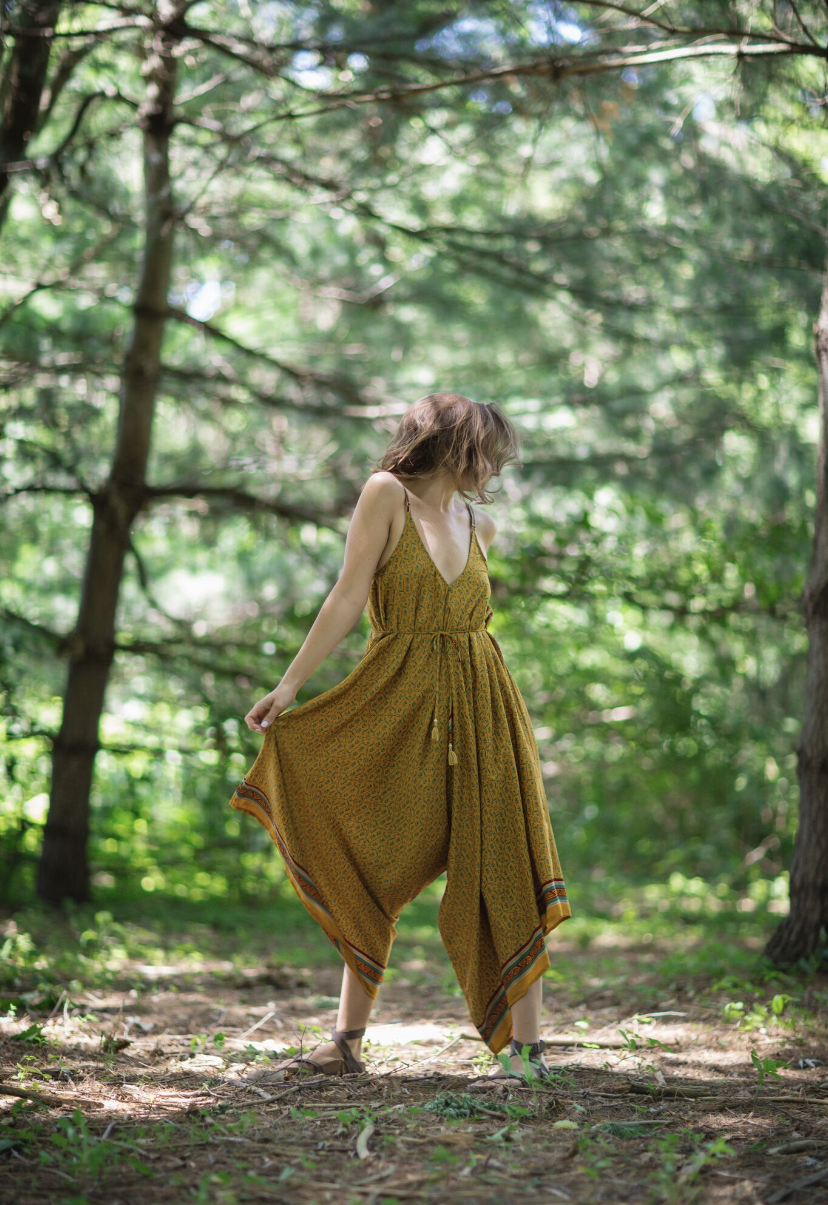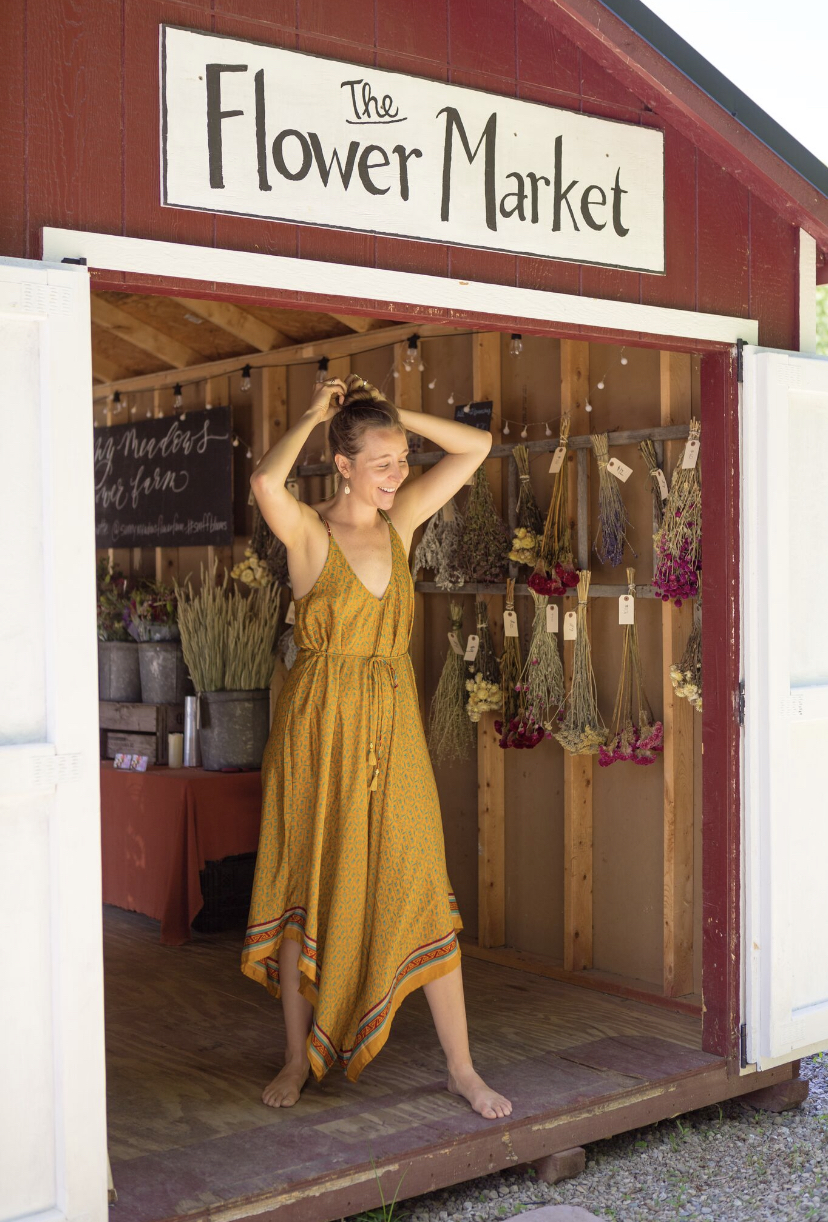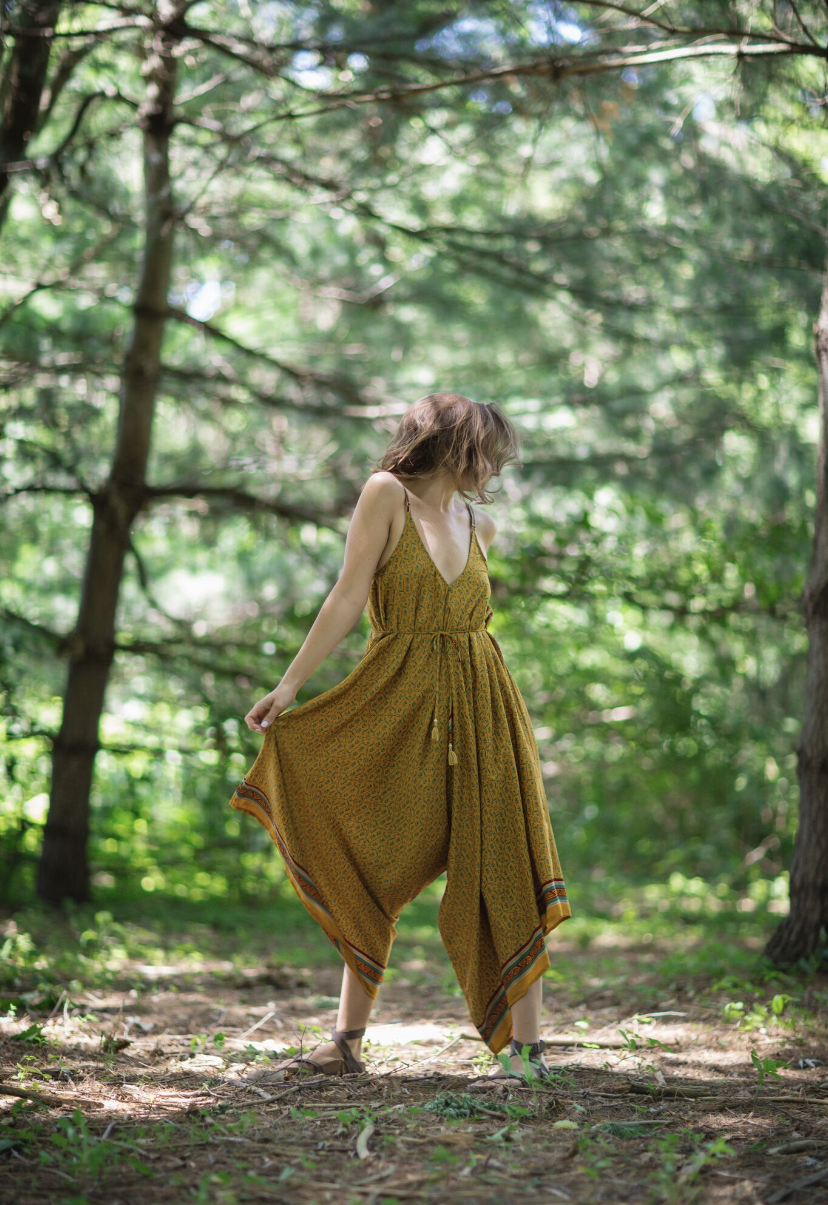 sold out
Vivianne Silk Jumpsuit
These strappy silk jumpsuits are a customer favorite for good reason. We promise you'll LIVE in this floaty boho piece made from a vintage sari.
With adjustable straps and a huge wide leg, they are super flattering, with an incredible soft silk feeling!
There is a belt around the waist that can be pulled in, tied around or behind, to create waist definition, or wear it loose like a shift dress.
Fit: Free size. XS to XL
Chest 44 inches
Length 55 inches from shoulder to bottom