Hand Embroidered Beret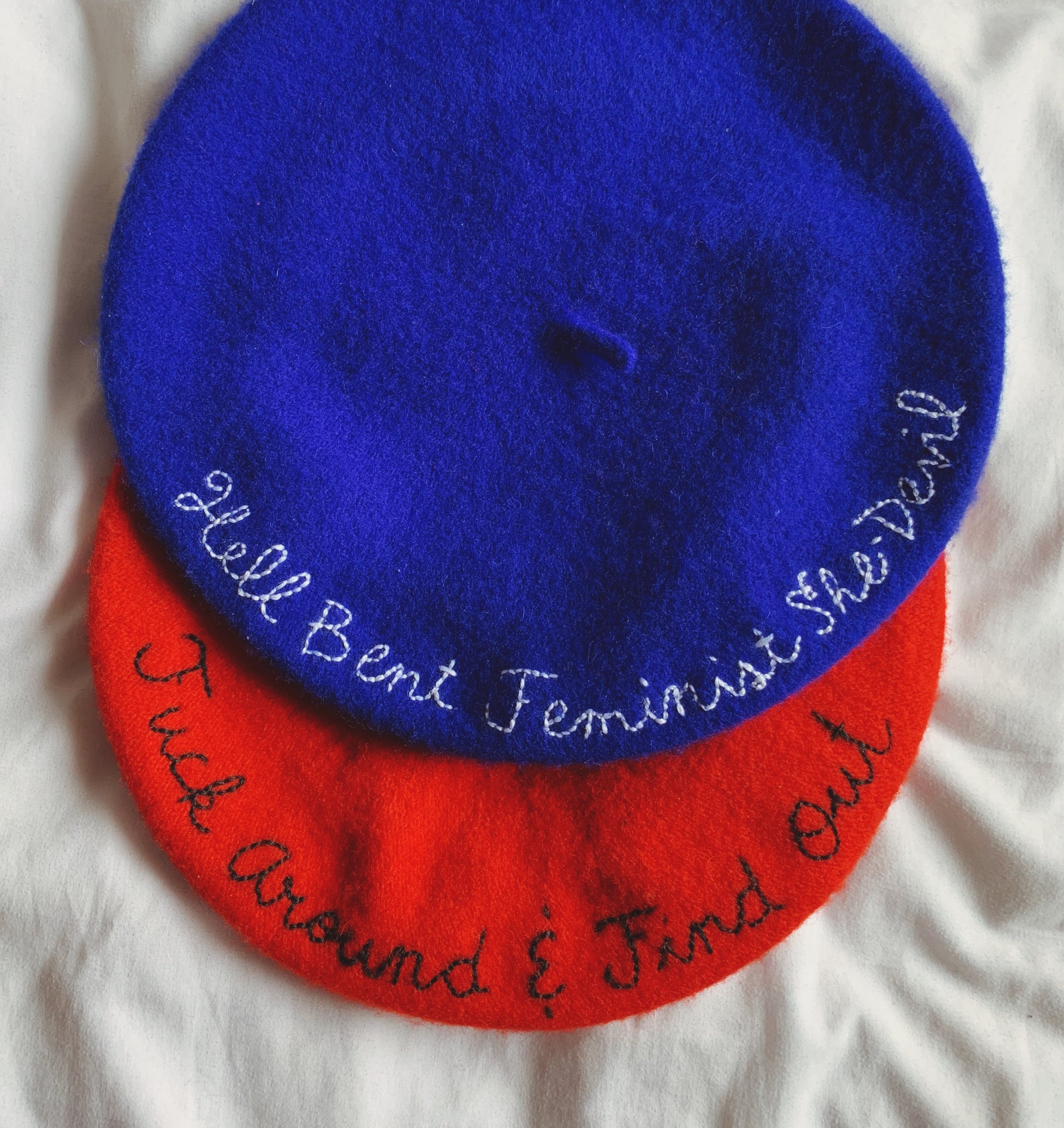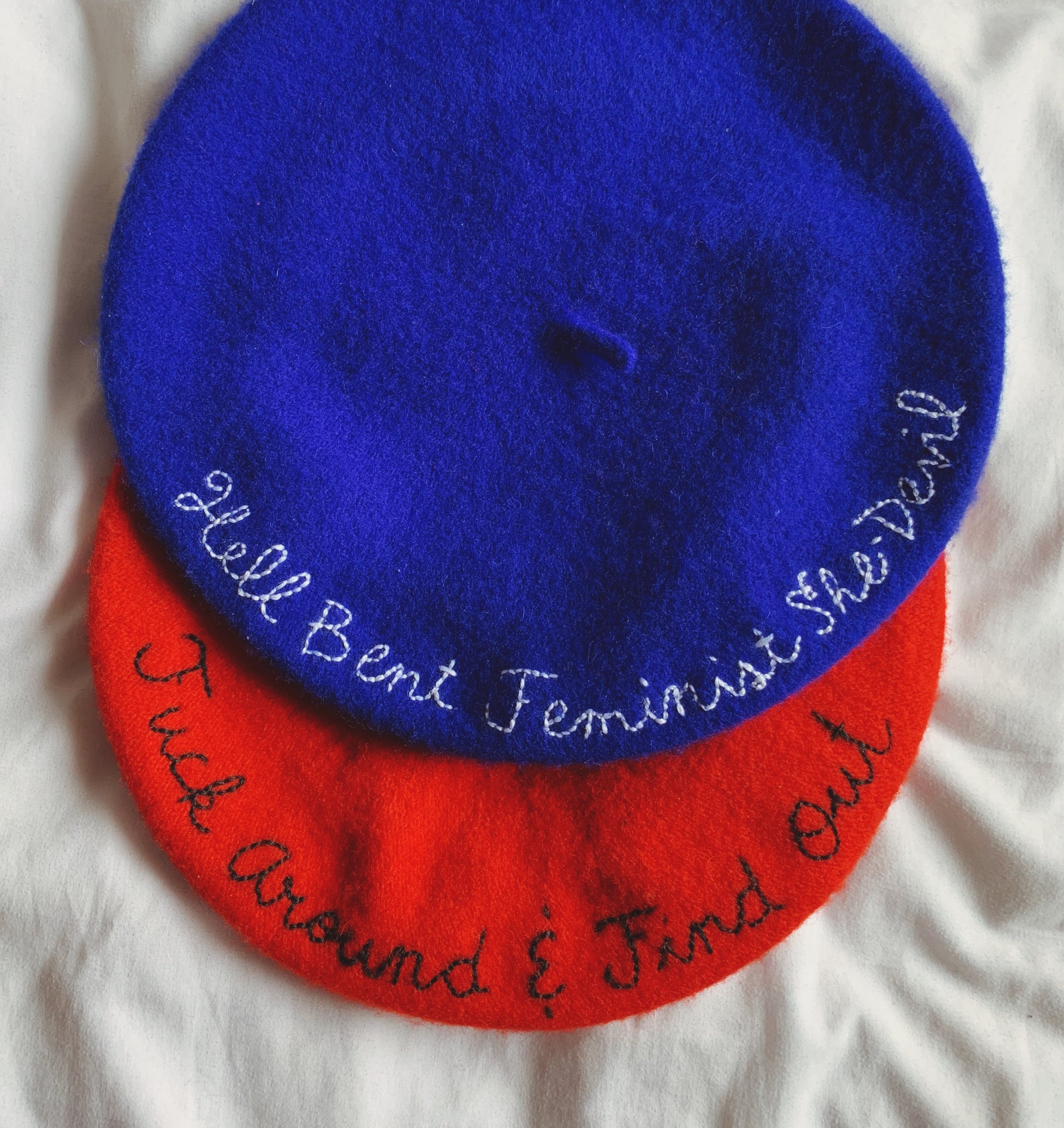 Hand Embroidered Beret
We are the women your narrow minded politicians warned you about.
In 2018 Courtland Sykes went on an infamous tirade declaring "… I don't want [my daughters to] grow up into career obsessed banshees who forego home life and children and the happiness of family to become nail-biting manophobic hell-bent feminist she devils who shriek from the top of a thousand tall buildings they are think they could have leaped over in a single bound — had men not "suppressing them."
Well Courtland, we think a hell-bent feminist she devil sounds divine. This beret is hand embroidered and one of a kind.
*Item notes: 40% wool, 40% acrylic, 20% nylon